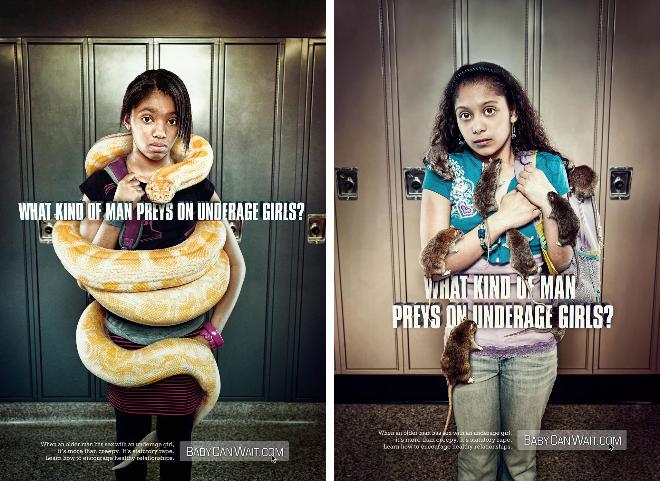 Somewhere, someone thought that the new "Snakes and Rats" ad campaign by the United Way of Greater Milwaukee was a good idea.
Pet reptile owners, and pet rat owners, however, are likely to disagree.
The public awareness campaign by United Way and Serve Marketing continued in its tradition of shock advertising to address statutory rape and the high birthrates among 15- to 17-year-olds in Milwaukee. It portrays a young girl covered in rats and another enveloped by a snake, asking, "What kind of man preys on underage girls?"
Pet owners are more liable to ask, "What kind of organization defames defenseless animals and their owners?"
The United Way of Greater Milwaukee's choice to use a captive bred pet Burmese python to symbolize a sex offender preying on underage girls has raised the ire of many reptile owners who feel that the advertisement inaccurately portrays reptiles as evil and infers that reptile owners are sex offenders.
Others feel that the United Way's use of a Burmese P\python is just a shameless way to catch the media wind that the Burmese python problem in Florida has exacerbated, and will further increase animosity towards the species and pet owners, either intentionally or unintentionally.
We have contacted the United Way of Greater Milwaukee for comments or a statement and will let you know when we receive a response.
To read more about the United Way of Greater Milwaukee's "Snakes and Rats" marketing campaign, check out the whole article at the
Journal Sentinel website
. If you would like to contact the United Way of Greater Milwaukee please
visit their website
and
Facebook page
and drop them a polite note.