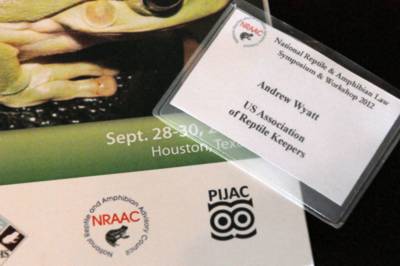 In the business world, CEOs and presidents are fired, resign, or move on to other things every day. Sometimes they resign to move on to bigger and better things. Sometimes they resign because of a difference of opinion with their board. Sometimes they resign in lieu of being terminated, sometimes because the board has lost faith, sometimes because of gross incompetence or dishonesty, and sometimes because criminal activity has been uncovered. It's tough to read between the lines in press releases, but in the business world if an executive move is lateral or downward, you can usually bet the resignation wasn't by choice.
Sometimes these management changes signal a change for the worse in an organization, and sometimes it's a change for the better. Rarely does it signal impending doom -- it's far more likely it simply signals a change in direction. In the case at hand, the changes are for the good, and signal a change in direction: the right direction.
I'm talking about the recent resignation of USARK's Andrew Wyatt. Since USARK's inception, I have withheld support of the organization out of concern over the individual at its helm. Some believed it was, and Wyatt himself always passed it off as, personal animosity, but that's not the case.
Having already started and been involved with a similar lobbying organization in the years from 1997-2002, I was familiar with the problems and obstacles such an organization faced, and therefore did my best to steer everyone toward using assets already in place rather than creating the expense, burden, commitment, and risk a new organization would entail.
I also knew that, once started, it would forever need to be fed, in ever-growing amounts of money. I knew such an organization would need to be geared up to operate for 20+ years, and raise millions of dollars. And I knew that the easiest, fastest way to raise early money was to start yelling "fire" all the time -- a battle cry that would inevitably backfire and be destructive to our community and our hobby.
Which is exactly what we saw happen with the constant drumbeat of disaster Wyatt put forth from USARK during his tenure. And just as I feared, it frightened away consumers and businesses, putting downward pressure on an industry and hobby already staggering under the weight of a bad economy.
I also kept my distance from Wyatt's organization because it didn't pass my due diligence.
Websters defines "due diligence" two ways: First, as the care that a reasonable person exercises to avoid harm to other persons or their property, and second, as the research and analysis of a company or organization done in preparation for a business transaction.
As part of that process, I looked at everything I could find pertaining to the organization and the individual running it. Neither the strategy being employed, nor the lack of transparency, nor the possibility of harm, gave me confidence in either.
I was also concerned about the structure of USARK, which left all the power concentrated in the hands of one individual, the founder, with a board of directors limited in its ability to assert control should he choose to take the organization down a wrong path.
Even more troubling to me, that individual had no legal background, no lobbying background, and no corporate background. In fact, as far as I could tell, his knowledge of and background in the herp community and industry was limited. I knew that there would be hundreds of thousand of dollars required to do what he was proposing, and at risk would be an industry with thousands of businesses and individuals involved, worth millions. Despite this, it seemed that something as basic as a relevant background investigation had never even been run.
Finally, I knew that as long as Wyatt was in charge, it would be his organization, not the board's, and certainly not the "Reptile Nation's."
So I withheld kingsnake.com's support, and my support, until Wyatt and USARK could prove themselves.
In the following years, Wyatt, did nothing to prove me wrong. In fact, it almost seemed that he did everything to prove me correct, repeatedly. Evidence and allegations of bad management were rife, including loose controls over cash flow and expenses, excessive travel for limited gain, lack of transparency as to how funds were spent, poor messaging and messaging protocols, and USARK officers carrying on inappropriate personal relationships with USARK volunteers at industry trade show events.
As USARK gained momentum and voice, Andrews' "house on fire" tactics took a greater and greater toll on hobbyists and businesses, turning what had been a rapidly-growing industry into one that slowed, then stopped, then began to reverse course.
I repeatedly raised numerous questions and concerns to Andrew, to the USARK board members, and to the community. I pointed out that the path we were headed down was damaging us as an industry and community. Wyatt continued to paint this as a personal issue, and publicly labeled me as "divisive" every chance he got.
Perhaps for that reason, the USARK board disregarded my questions and warnings, and I never got the information and answers I was looking for. My opposition to USARK's leadership, policies, and direction became well known not only in the back channels where I tried to keep them, but publicly as well -- so well-known, in fact, it negatively impacted my business, my friendships, and my personal relationships in the community.
In the spring of 2012, feeling almost desperate about the direction our hobby was moving in and hoping to rebuild some of the bridges Wyatt was burning, I helped start a reptile law education organization dedicated to putting on a reptile law symposium, the re-purposed National Reptile and Amphibian Advisory Council (NRAAC).
NRAAC was indirectly threatened with, and ultimately suffered, a "blackout" by industry leaders and media connected to the USARK organization. Others in the community were pressured by USARK, both directly and indirectly, not to participate in the organization or the symposium. Virtually the only press we got was on kingsnake.com. I was even told, by one long-time customer, that he could not accept my event's advertising, free or paid, for fear of upsetting USARK.
The blackout dramatically impacted our ability to market the event and directly limited the participation by the community in the very first national reptile law symposium. Were it not for the federal and state agencies, as well as PIJAC, the ARAV, and especially the ETHS, the event would have foundered. Thanks to them, it was a huge success.
I'd like to address another issue that demonstrates how Wyatt put his own personal agenda ahead of the well-being of our hobby. Wyatt and another USARK officer, Ericka Walsh, claimed that they were unaware of the Symposium until it was too late to attend, and that they were not invited to participate. This is demonstrably untrue. We invited USARK directly via email from our site coordinator. Despite the lack of response to our invitation, we even had a badge prepared and waiting for Wyatt at the event, should he have decided to appear at the last moment.
But Wyatt didn't appear. Nor did Walsh.
Neither did Dave and Tracy Barker, who were also invited to represent either USARK or their own business, or both, despite Dave being invited by me personally during the Snake Days event in Sanderson four months previously, and receiving multiple email invites. Wyatt, Walsh, the Barkers -- not one of them could see the need to sit down and talk with the specific federal agencies, and the specific individuals within those agencies, tasked with deciding the fate of Boa Constrictors and Reticulated Pythons.
Fortunately, less than a week before the event, Gary and Shane Bagnall made arrangements to participate, guaranteeing USARK at least some representation.
So here we are today.
Andrew has "resigned" under what most people see as the proverbial "mysterious circumstances." He is predictably painting himself as the martyr in the situation, and is trying to divide the community by launching an organization directly competing with USARK. He is using what is essentially a generic cover story to explain his exit, and to justify the need for the existence of this new organization, to launch it, and to once again ask you for your money. And he is hiding the facts behind a non-disclosure agreement that masks the real circumstances of his exit. Talk about being "divisive."
Maybe you're considering supporting Wyatt's new organization. Maybe you believe his claims that only he, not USARK and its board, nor anyone else in the herp community, really cares about your interests. Maybe you just don't want to make him into an enemy.
Fine. But before you support any organization headed by Andrew Wyatt, you should ask him the questions I'd like to have asked him over the last three years (and tried to). Under oath.
Here are five questions for Andrew Wyatt, below the jump -- add yours in the comments!