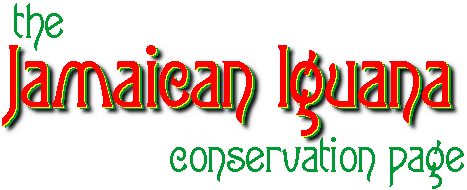 MAIN | NEWS | POSTER | T-SHIRTS | FORUM
West Indian Iguana Shirt

The Fort Worth Zoo announces a new T-Shirt highlighting the conservation of Iguanas of the West Indies. Produced to assist the IUCN/SSC West Indian Iguana Specialist Group in promoting the preservation of these endangered lizards, all proceeds from the sale of this T Shirt will help to fund critical iguana research and conservation projects throughout the Caribbean.

Same Logo on front and back
Available in Grey only.
Sizes (S,M,L,&XL)
T-Shirts can be obtained in the US for $15.00 including postage and handling: International orders are $18.00. Checks or money orders (in U.S. currency) should be payable to the Fort Worth Zoo. Mail requests to:
Rick Hudson
Fort Worth Zoo
1989 Colonial Parkway
Fort Worth, Texas 76110
---
Maintained as a public service by kingsnake.com.
Sponsored Link
New & Updated Business Listings
Looking for a reptile or amphibian related business? A reptile store, breeder, importer, maunfacturer or supplier? Our business directory lists some of the most popluar herp businesses in the world.
Locate a reptile or amphibian business by name: