vgvv
Miscellaneous
There are many more books available but these have the most accurate information.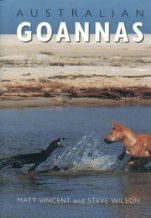 1.) Australian Goannas By Matt Vincent and Steve Wilson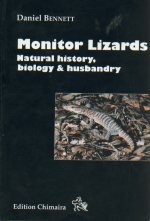 2.) Monitor Lizards: Natural History, Biology, and Husbandry By Daniel Bennett 1998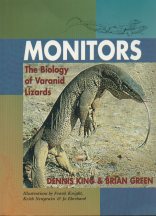 3.) Monitors: The Biology of Varanid Lizard By Dennis King and Brian Green
These books and many others can be purchased at Bibliomania
Pro Exotics -Excellent animals and service. They have the healthiest and prettiest Indonesian imports available. If you are looking for a water monitor (v. salvator) you will not be disappointed. They also offer v. acanthurus, v. albigularis, v. dumerilii, v. jobiensis and more.
Goanna Ranch- Frank Retes does not have a website as of now, however he often places adds in the kingsnake.com Lizard Classifieds. The best captive bred and hatched Australian monitors. Including v. acanthurus, v. tristis and v. tristis orientalis, v. caudolineatus, v. flavirufus, v. pilbarensis and many more.
Also check out the The Dealer Inquiry Board. You can read about various peoples experiences with dealers. Remember to look at both sides equally though.
Mikes Monitors- Information on a variety of Indonesian monitors as well as information regarding breeding food and building custom enclosures.
Kingsnake.com- One of the best reptile communities online with classifieds, dealer section, and home to The monitor forum .
AussiedragonsUSA--infortmation and pics of argus, blackthroat, timor, and ackies.
The Varanus Photo Album--Tons of pictures of various monitors and care sheets for a few species.