Physical Geography
Pecos County is a large county lying on the southern edge of the Permian Basin, the western edge of the Stockton Plateau, and the northern edge of the Trans-Pecos Mountains. The county is composed of 4,740 square miles. Much of Pecos County is composed of Cretaceous Limestones, with areas in the north of the county composed of Quaternary sands and gravels. The Glass Mountains in the southern portion of the county are made up of Permian and Pennsylvanian Limestones.
Climate
Pecos County receives an average of 12.2 inches of rain annually, making it a semi-desert or desert grassland. The Glass Mountains in the southern portion of the county receive slightly higher amounts of rain. Vegetation throughout the county is predominantly grass, cacti, and creosote. Areas in the southern portion of the county also support larger shrubs such as juniper and shrub oaks.Additionally, in the higher elevations of the Glass Mountains, Pinyon Pines and larger oaks can be found.
Population
Pecos County has an estimated population of 14,900 people, most of whom live in Ft. Stockton (the county seat). Other significant towns include: Iraan, Bakersfield, Coyanosa, Imperial, and Girvin.
Popular L. alterna Localities
US 285, 14-30 miles North of Sanderson (Terrell Co)
Supports scattered road cuts, which produce a small number of gray-banded kings each year. Collecting here is very difficult, as the hills are relatively low and unfractured, resulting in a low population density of kingsnakes. Rock formations are of Cretaceous Limestones.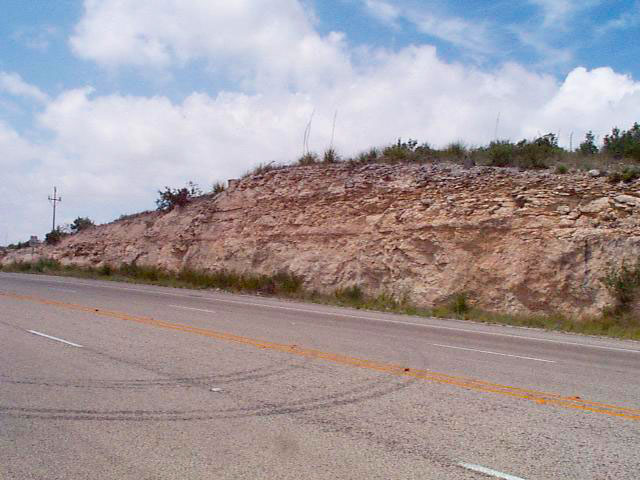 Habitat


Specimens


Iraan, US Hwy 190, FM 305, and various county roads
This area produces a small number of kingsnakes each year; however, most are collected by locals and oil field workers and permission is required to collect in many of these areas. Road cuts west of Iraan on US Hwy 190 and the single road cut on FM 305 are capable of producing kingsnakes. This area is made up of Cretaceous Limestones.

Habitat

Specimens


US 90, 13 mi West of Sanderson
One tall roadcut exists here that is made of Cretaceous Limestone.Gray-banded kingsnakes are known from this cut.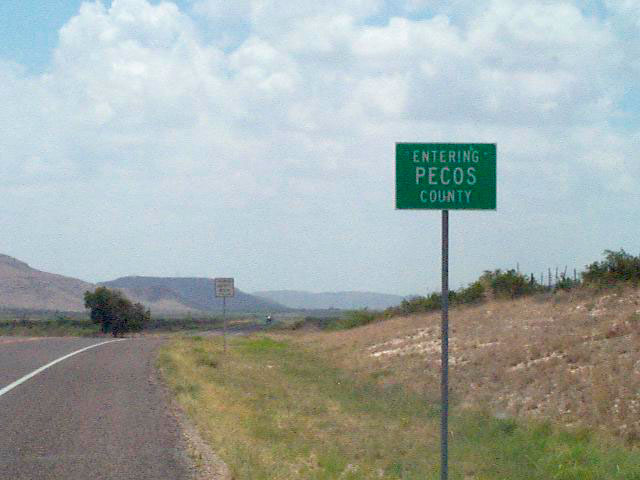 Habitat

FM 2886, S of Bakersfield.
Several roadcuts of Cretaceous Limestones are present along this road, that seem likely to support populations of gray-banded kingsnakes; currently only one known specimen from this road.
Specimens

Other Possible Locations
US 385, Glass Mountains, 17-23 mi NE of Marathon (Brewster Co).
Scattered small roadcuts are present here. The area is at relatively high elevation and the cuts are relatively unfractured. The rocks present here are mostly Permian Limestones. Very few gray-banded kingsnakes have ever been collected here; probably fewer than a half-dozen.
Specimens

800.jpg - Damon Salceies & Craig Trumbower
US 67, SW of Ft. Stockton.
While this road passes through mostly gravel and sand deposits which are not habitat for gray-banded kingsnakes, there are several roadcuts which could produce alterna.
I-10, between Bakersfield and US 190.
Numerous roadcuts along the interstate are likely to support populations of alterna. However, collecting along the interstate is problematic at best; the only safe way of collecting here would be to park and walk along the extensive highway right of way.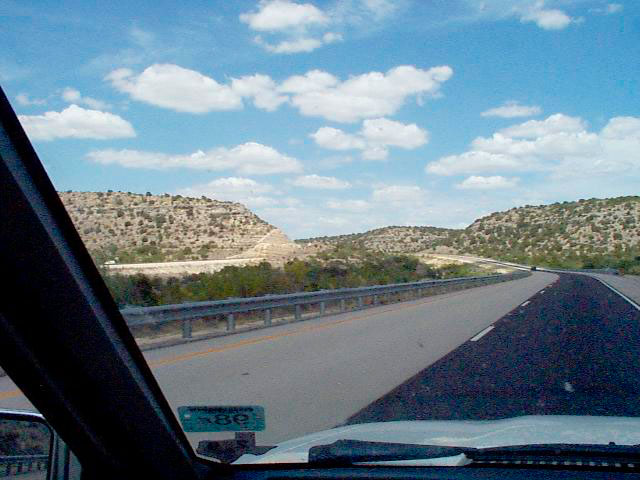 Habitat